It takes less than two minutes to get started.
Visit the account creation page.
Enter your details in each box.  If you have a referral code from another Pirate customer, please enter it at this point.
Select Create account, and we'll send you a verification text to confirm your mobile number.  You'll need to confirm this number before you can use your account.
Confirmed? You're ready to get started. We'll send you a quick email about how to make your first booking. Welcome to Pirate!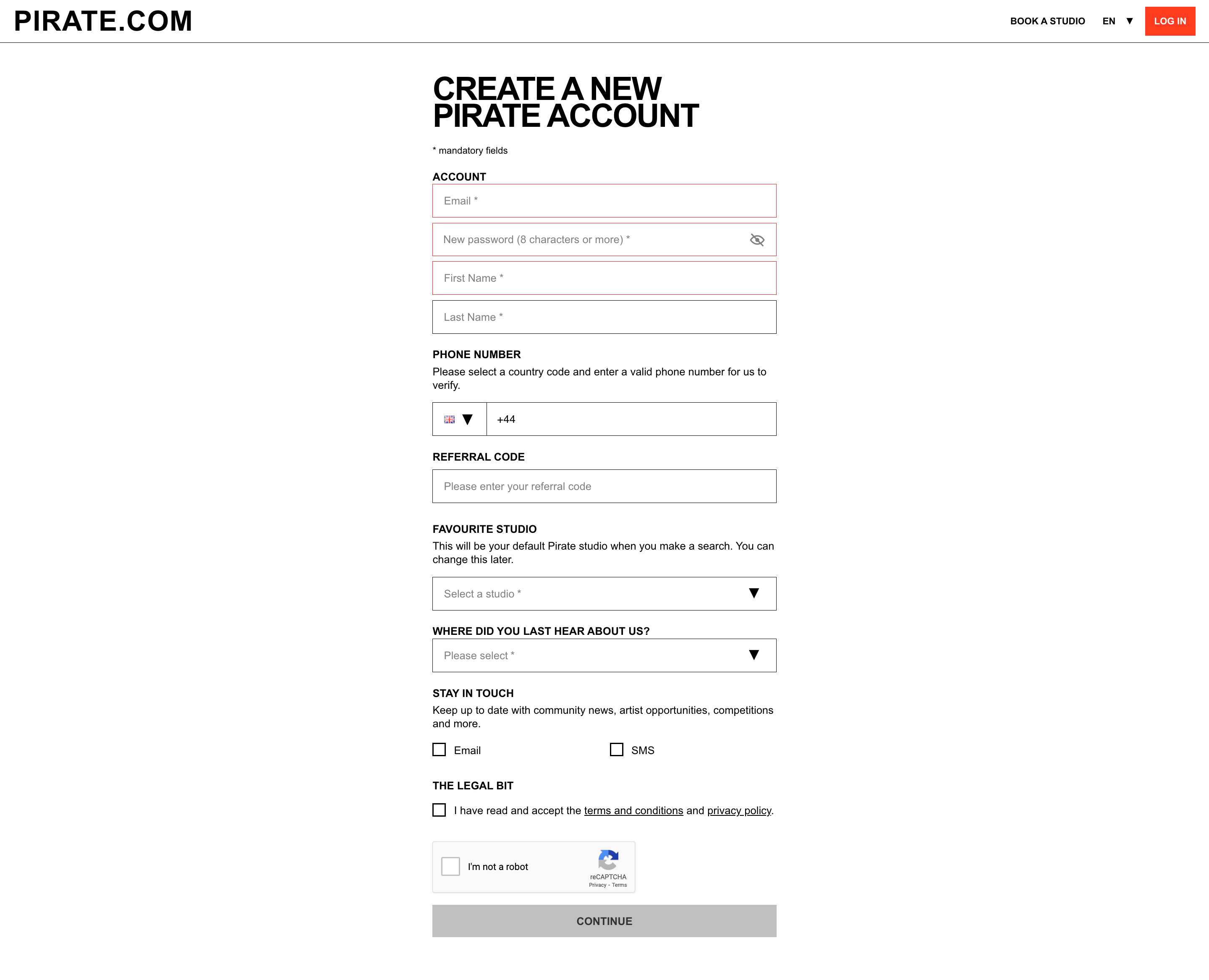 I'm trying to sign up but my details are already in use?
If you are trying to create an account but it says your email address or phone number is already in use this would indicate that you already have or have previously held an account with us. Each customer can only hold one account. Even if an account has been deleted the details will stay on our system for 30 days before being permanently removed.
Do you need more help with this?